The constant changes in work habits led to an increase in cyberattacks targeting all types of companies.
The number of incidents recorded by the Portuguese National Cybersecurity Center (CNCS) increased 101% in the first half of 2019.
It is urgent to invest in prevention strategies on the part of companies, with the implementation of technological solutions to prevent the occurrence of attacks, in addition to detecting and blocking possible threats.
"Companies must choose to extend their security perimeter and guarantee the protection of all accesses, devices and users, wherever they are", says Hélder Costa, CEO of Orbcom.
In general, any company is a possible target, regardless of its size or type of activity. Recently, the case of a portuguese company in the automotive sector was disclosed, whose computer attack forced the stoppage of its employees for two days, which resulted in a loss of 2 million euros.
In relation to the European Union, Portugal presents a greater discrepancy with regard to large companies, in which 19%, in the EU, admit having been victims of incidents of unavailability of service, while in Portugal only 11% admitted it.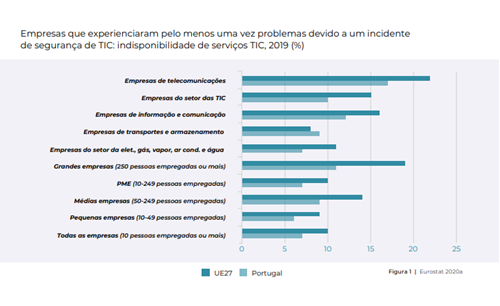 The attacks are also adapting to the new reality, becoming increasingly sophisticated. An increasingly frequent type of attack is Brand Phishing, in which, in an attempt to present greater credibility to potential victims, the image of major brands is used.
According to the latest data from Check Point Research, Microsoft was the brand most used by cybercriminals for this purpose during the first quarter of 2021 and 39% of all Brand Phishing attempts were related to the technological giant. DHL is in second place in the ranking, with 18% of all attempts, and Google takes third place, with 9%.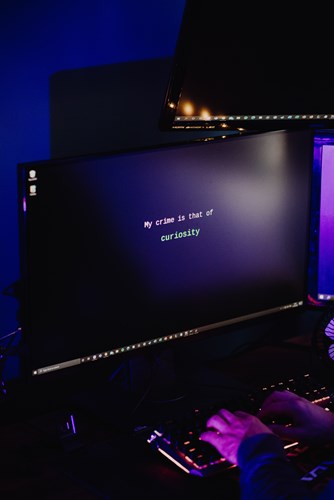 In this context, Check Point Research (CPR), a leading provider of cybersecurity solutions, published the 2021 Security Report study on organizations' computer security and how hackers are taking advantage of the current pandemic situation to develop new methods of computer attack and develop more malicious applications and files.
According to this report, throughout 2020, companies have advanced a lot in their digital transformation process, in order to overcome some challenges in a pandemic time. In this sense, CPR states that the security of cloud storage programs has increased the concern of 75% of companies, 80% of which reveal that the current computer security systems they use are not effective or are out of date.
It should be noted that mobile devices are one of the main targets of this type of attacks, with 46% of the organizations surveyed saying that at least one employee downloaded a malicious and threatening application from the company's network and data.
Thus, cybersecurity must be considered as essential for the confidentiality and protection of your company's data, as well as to guarantee the functioning of your business activity, an investment that can also give you a competitive advantage by positioning you as a responsible online company, which attract many consumers.
Contact us to find out how we can help you ensure the security of your company.