ESET, the leading European cybersecurity company, recently hosted its annual event, the ESET Partner Meeting 2023, uniting top industry partners in Lisbon and Gaia on June 20th and 22nd. This gathering showcased the latest advancements in cybersecurity, fostering collaboration, knowledge sharing, and innovation.
Orbcom emerged triumphant, garnering a series of prestigious B2B awards for Global Sales, New Business, Best EPA Seller, and Best Partner Level. Solidifying their position as a cybersecurity leader, Orbcom sets new industry standards with unmatched excellence and unrivaled dedication to partnership success.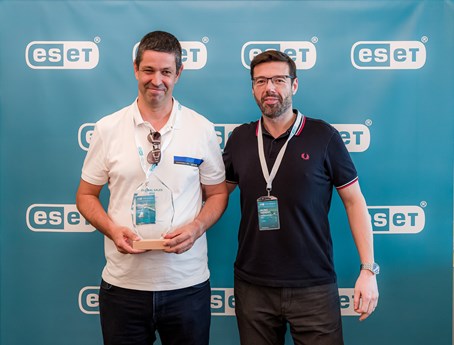 Orbcom is revolutionizing the industry with groundbreaking cybersecurity standards and demonstrating unparalleled excellence in partnership. Take the step now and embrace top-notch security under the guidance of a reliable frontrunner.